ANNWA Sanitary Ware

01. Warranty objects
Ceramic products, smart toilets, bathtubs, bathrooms, bathroom cabinets, smart drying, faucets and hardware, inducer, electric heating towel racks

02. Return, change and warranty without charge.
Within 7 days from the sale date (including 7 days), the customers has the right to require return goods, or replace with the products of the same type or products with equivalent value or free repair.

03. Warranty period
Category name
Warranty components
Warranty period
Ceramic products
Ceramic body (toilets, squatting pans, urinals, ceramic basins and mop tubs, etc)
5years
Water-contacting parts and cover plates
3years
Smart toilets
Overall unit, permanent flow valve, braided tubes and angle valve
3years
Solenoid valve diaphragm, UV germicidal lamp
1years
Bathtubs and bathrooms
Toughened glass
5years
Room body, tub body, stainless steel racks, aluminum materials, faucet hardware fittings (pulleys, hinges, handles and pull rods, etc).
3years
Hand showers, valve elements, air switch of drainers
2years
Control system and adhesive tapes
1years
Bathroom cabinet
Main cabinets and mirror cabinets
3years
Marble tops, guide rails, handles, silver mirrors, lighting lamp sand other accessories.
1years
Smart drying
Overall unit and motor
5years
Remote controller and germicidal lamp
1years
Faucets and hardware
Main part of the faucets, common valve elements, thermostatic valve elements, braided tubes, drainer, delay valve, pendants and stainless steel basins.
3years
Hand driers, skin driers, soap dispenses, top showers, showers, hoses, bubblers, plastic pipe fittings, drainer connecting pipes, etc.
1years
Inductors
Overall unit (electric eyes, solenoid valves, battery boxes and diaphragm)
1years
Bath heater
Overall unit
3years
Electric towel rack
Overall unit
3years
Note: no warranty is provided to consumable items (such as battery).

04. Description of warranty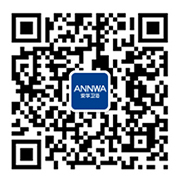 ANNWA Service
1. The products purchased after July 1, 2019 implements above warranty policy. For the warranty period for product purchased before July 1, 2019, please pay attention to official account "ANNWA service" and contact online customer service for consulting.
2. The starting date for warranty period of products should be subject to the invoice issuance date. If the last day of effective warranty period is legal holiday, the next day of the holiday is the last day of the effective warranty period.
3. Providing that the consumers lose the invoice and product warranty card and cannot provide invoice or duplicates and other effective evidences, the starting date of warranty period is postponed 90 days according to the ex-factory date indicated on anti-counterfeiting code (bar code) on main body of the product.
4. The components or overall unit replaced after the warranty period enjoys a limited warranty period of 90 days.
5. Within the warranty scope, if the overall set of product is replaced (not including accessories), the replaced products should be calculated the warranty period according to provisions of "three warranties law".
6. Within the warranty period, ANNWA has the right to provide similar products or components that have equivalent performance and can be used normally or used with other components and ensures to provide suitable solution due to production shutdown or other special reasons.
7. Above warranty period is only for retail terminal and electronic business products. The engineering products follow the contract for warranty period of the products.

05. Disclaimer
1. The product failure caused by unauthorized dismantling and repair of ANNWA.
2. The product failure or damage caused by installation, use and maintenance carried out not following the instructions.
3. Product damage caused by accidents or human behavior (such as drop, excessive squeezing, product deformation, damage by hard objects, etc).
4. The warranty voucher is not in line with product type or is altered.
5. The product logo is damaged and invisible. The anti-dismantle label is torn or damaged, ambiguous or unrecognizable.
6. The product exceeds the warranty period.
7. Product failure or damage caused by force majeure (such fire, earthquake and flood, etc).